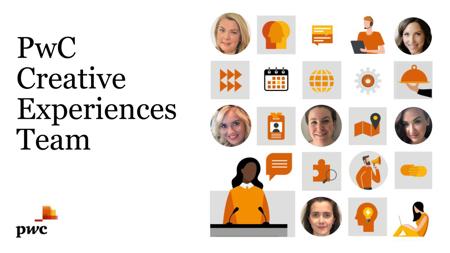 ---
PwC's Spring Fest Incentive Series
PwC
---
Client: PwC Creative Experiences Team

During the midst of the second lockdown the Creative Experiences team worked collaboratively with teams around the firm to produce Spring Fest, an incentive event with a different spin, intended to bring our people together virtually, make them feel connected to the firm, each other and lift spirits.
With six weeks to plan a host of events for a diverse company of over 22,000 employees, key challenges included complementing existing comms activities being run firmwide, researching and contracting acts at short notice and covering a range of tastes in line with our commitment to diversity and inclusion.
Alongside the Corporate Affairs and communications teams, we reimagined the possible to deliver a successful incentive of 5 major virtual events across a two month period. Events included everything from Q&A with astrophysicist professor Brian Cox, to a live performance with pop star / actor / diversity champion Olly Alexander and interactive bakelong with Masterchef presenter Monica Galetti.
With peak viewing figures of 18,000 (of our 22,000 staff) watching one of our Spring Fest episodes and engagement with Spring Fest communications on our internal news channel over 50% higher than average with posts receiving 155% more likes, 90% more shares and 20% more comments the events were incredibly well received across the board.
In May's employee survey, despite the challenges of lockdown, The score for feeling proud to work at PwC was 86%.
With great feedback all round... It is clear to see that PwC's Spring Fest Incentive series was a resounding success.