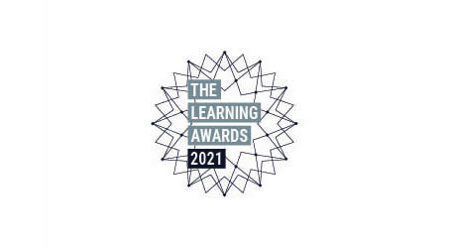 ---
The Learning Awards 2021
MCI
---
Client: The Learning and Performance Institute

Due to COVID and the restrictions around live physical events, The Learning and Performance Institute [LPI] asked us to create a virtual awards show with celebration and people at its centre. The experience needed to bring to life the Learning Awards' ethos of recognising innovation and achievement in global workplace learning.
The Learning Awards was initially planned as a live face-to-face event, but with only 12 weeks to transform into a virtual format, LPI, a non-profit organisation, had a very limited budget in which to do so.
We worked closely with the LPI team to ensure the main purpose of the ceremony was captured and translated into an exciting and celebratory experience for nominees, winners, sponsors, and the wider LPI community.
We created a fully tailor-made virtual environment to bring the show to life. Combining both physical and digital objects, our TV studio environment gave both the look and feel of your favourite chat show, whilst allowing for a safe and practical solution, given the restrictions in place.
Through our creativity, strategic direction and collaborative approach, we fulfilled and exceed the LPI's objectives within the restrictive budget, all whilst keeping the focus on the superstars behind learning and development excellence, increasing sponsorship engagement and surpassing the fundraising target for children's charity Dreamflight.