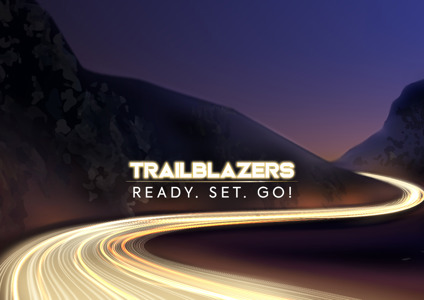 ---
Trailblazers. Ready Set Go!
CTL Communications
---
Being invited to deliver a launch event for one of the world's leading pharmaceuticals is a true honour. Even more so when it is for the very first treatment for an ultra-rare disease, a new treatment for patients with Generalized Pustular Psoriasis (GPP). A disease which, to date, has had no treatment options. Our mission was to deliver a 2-day live event to both in-person and virtual attendees, creating a truly memorable experience.
An iconic location goes hand-in-hand with an iconic event. Iceland, a country renowned for glaciers, tectonic plates, energy, heritage, and beauty, was selected as the host country. It served as the perfect physical representation of the new brand – a force of nature providing hope for patients with a power beyond anything they had ever imagined. But from cancelled site visit flights due to a sudden snowstorm, an earthquake forcing the team to halt the rigging of AV equipment within a lava tunnel, GPS magnetic fields wreaking havoc with technical kit, power surges shutting down multiple media servers, flooding and multiple electric shocks for the crew, there were numerous challenges to event delivery. However, we embraced them. In the same way GPP patients struggle with unpredictability and uncertainty every day, our challenges allowed us to incorporate these environmental disruptions into every moment of our event – further positioning the new brand as the positive outcome in an inspiring fashion. Trailblazers served as the creative thread, bringing to life this ground-breaking product as a celebration of new hope, and a unique tie-in for the brand teams as they left the event, ready to lead the way to forging a flare-free future for patients. Through emotive sessions, an immersive patient experience, a drone show and more, we were thrilled to deliver a motivating showcase of the brand for launch and beyond.