Welcome to The Londoner
A new definition of lifestyle is coming to the south west corner of Leicester Square. Sixteen storeys bring to life a considerately engineered collection of spaces, tastes and textures: a first-of-its-kind super boutique luxury hotel in London. Home to this year's MICE event of the year, The C&IT Awards 2021.
A staggering edifice on the south west corner of Leicester Square, it is a stage for drama and theatrics. A tribute to the artists, visionaries and eccentrics of the city. Teeming with experiences, its striking spaces and intimate nooks play host to inimitable dining, performances and exhibitions. This is a luxury London venue, reimagined for the global citizen.

Set on the south west corner of Leicester Square, The Londoner hotel is surrounded by exhilarating opportunities. Rooftops and speakeasies, great exhibitions and intimate galleries. Club nights.

Soho. Covent Garden. Designer boutiques and high-street shops. Art galleries, institutions and landmarks. Film premieres and West End shows. Leicester Square is in the midst of it all, close by to everything imaginable.
Welcome to a new lifestyle hotel in the heart of the West End.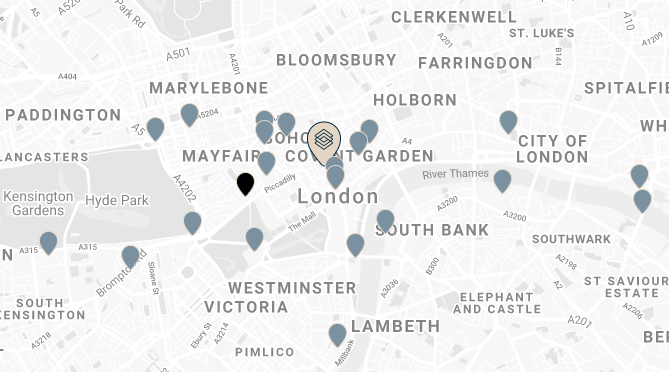 Love Letters from Britain
---
The Londoner has been featured in 'Love Letters from Britain', a series of short documentary-style films taking you behind the scenes to uncover the untold stories of the UK's most innovative luxury brands. Presented by Walpole and produced by BBC StoryWorks Commercial Productions, the series includes stories supported by the GREAT Britain & Northern Ireland Campaign.
Read more here.